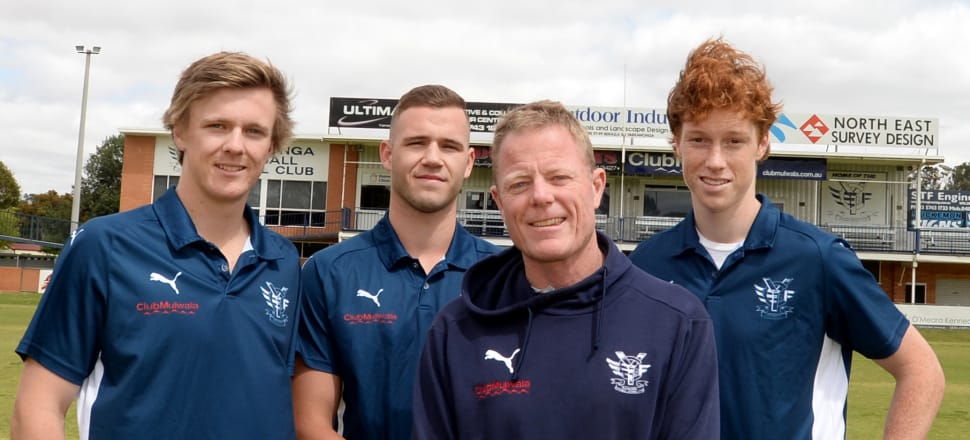 Pigeons dominant in AFL draft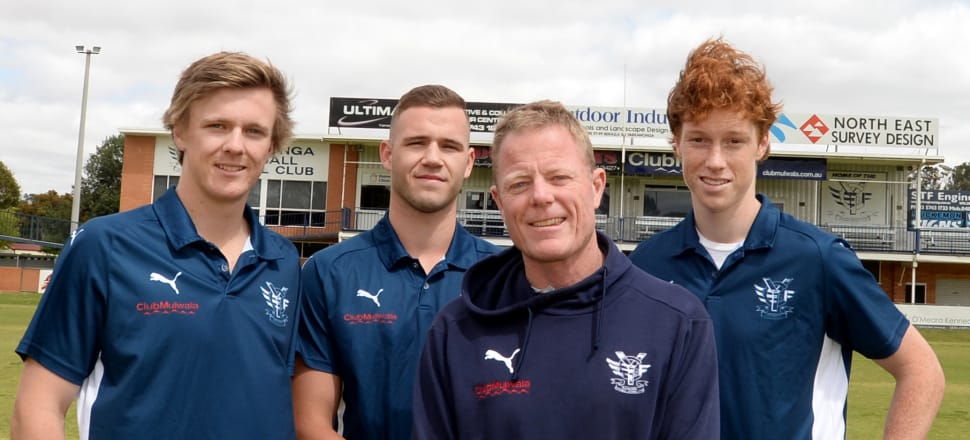 Yarrawonga Football Netball Club have proudly sent three of its brightest stars to the AFL following last week's remarkable AFL draft, where three of the club's players, Ely Smith (Brisbane pick 21), James Jordan (Melbourne pick 33) and Finn O'Dwyer (Carlton pick 66) were selected.
Yarrawonga Football Netball Club President Scott Jaques described the draft result as an amazing and proud moment for the club of its size.
"It's fantastic for the club and we could not be prouder or happier for the boys," Jaques said.
"The playing group has received heaps of excitement out of playing with these boys during the year.
"Now to see them go to the highest level is even more exciting.
"These are three good boys from three good families."
Jaques said for a club of this size to have three AFL draft picks in one year is a mammoth feat and reinforces to everyone at the club they are doing things right.
"It's primarily them and their own abilities and input but certainly the Yarrawonga Football Club has one of the best junior development pathways for its size of anywhere in country Victoria.
"Some of the coaches the boys have had and the coaches the club has in place now are important to the development of all players.
"From Friday night parents coming down and helping juniors in the cold to the coaching at our senior levels, these are great people and all very good mentors.
"It also puts belief into our kids around the club and town, knowing that anything is possible if they put their mind to it.
"We can't wait to follow the boys' careers while we develop our next future stars at the club," Jaques said.